Listings
Feel free to browse through some of our favourite listings. Click on the Details button to review the details of the property and go through a visual tour. It is a great pleasure for us to arrange a visit at your convenience. If you do not find the desired house or property, e-mail us or give us a call and we will be more than happy to assist you in the search of your dream home. If you wish to sell, it is a great pleasure for us to list your home on our web site.
Main Listings
SOLD

| | |
| --- | --- |
| Address: | 222 Mount Pleasant Street West Brant, Brantford |
| Bedrooms: | 0 |
| Bathrooms: | 0.0 |
| Price: | |

Welcome to 222 Mount Pleasant Street, Brantford!











SOLD

| | |
| --- | --- |
| Address: | 119 Barlow Place, Paris |
| Bedrooms: | 0 |
| Bathrooms: | 0.0 |
| Price: | |







SOLD

| | |
| --- | --- |
| Address: | 151 Sydenham Street Terrace Hill, Brantford |
| Bedrooms: | 0 |
| Bathrooms: | 0.0 |
| Price: | |
Fixer upper with barn/workshop +2 garages on 2.64 acre lot
SOLD

| | |
| --- | --- |
| Address: | 616 Windham Road 9 Norfolk County, Delhi |
| Bedrooms: | 4 |
| Bathrooms: | 2.0 |
| Finished Area: | 1707 |
| Price: | |

FIXER UPPER ON 2.64 ACRES surrounded mostly by farmland! This 4 bedroom 1-1/2 storey home has been in the same family since it was built in 1905. It has been loved by 3 generations. This property comes with 2400 sq ft. workshop/barn (40'x60') with 3 large truck doors (2 in front, 1 on right side), steel roof, steel siding, heat, hydro, insulated walls and concrete floor (all in great condition!). Attached to this barn/workshop is 864 sq ft. three car garage (24'x36') with 3 garage doors and hydro. Both buildings form an L-shape and offer 3264 sq ft. of space in total!!! Plenty of room for any hobbyist or someone who just needs storage! You may want to try to imagine what you could do here! This is not all. There is additional 400 sq ft. (approx. 20'x20') older 2 car garage that could be renovated for extra storage space, if needed. If you do not want to renovate the existing house, you can build a new/bigger one because this lot has 387.20 ft. frontage (widest point) and approx. 308 ft back (as per survey dated 1979 that shows the lot boundaries only). Properties like this one are not being offered for sale too often. Why wait and dream? If you love peace and quiet, make it yours! Please, note: this property is located only 1.2 km from Brantford Rd (1 min drive), 8 km from Delhi, 15 km from Waterford, 19 km from Scotland, 38 km from Brantford.





Copy this link and past it into your browser to see the location





VGXX+76 Delhi, Norfolk County, ON










Realty Place Inc. (brokerage)


12 Southglen Road, Brantford, ON
N3R 7A1

Direct: 519-865-8111 -Maria
Bus: 519-753-6000
Cel.: 519-770-2706 -Bogdan

Maria Przednowek


Broker of Record/Owner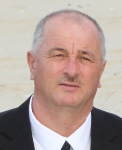 Bogdan Przednowek


Broker/Owner