Why do I Need A Certified Home Inspector
Building Problems:

Problems of structural integrity are usually found in older homes, and can be as small as cracked plaster to large foundation cracks. These problems may not cause the house to fall down, but they may cost anywhere from 500.00 to 50,000.00 dollars to repair. Inspection of homes older than 25 years is a must. These types of problems need to be addressed immediately, and should be cause for concern if you are thinking of purchasing a property of this age.


Outmoded Electrical System:

Homes older than 25 years can have less than 125 amp services which are old and insufficient for today's electrical needs. Modern homes are now being built with 200 amp services and newer wiring types. Avoid homes with aluminium wiring, or older style fuse box systems. The home should be upgraded to a breaker box system immediately. This will save you time, money, and provide enough electricity to keep the home running well.


Drainage Issues:

This problem can be found in any age home and is usually the most common problem found. This type of problem can lead to wet basements and can be a serious issue if the basement is already finished. Corrections to this issue can range from installing new eaves trough and downspouts to installing new weeping tiles or re-grading the entire yard which can be very costly.


Older Plumbing:

Plumbing systems in homes older than 25 years may need to be repaired and or replaced. Repairs can range from a small quick joint fixes to a complete piping replacement. You would be well advised to seek the help of a professional home inspector to have a full understanding of the problems.


Leaking Roof:

A roof lasts 15 to 25 years depending on the original material used and the typical area weather. Inspectors typically need to perform a thorough examination of the roof and the underlying materials to ascertain the correct age and life remaining. Repairs to an older roof can range from 1,500.00 to 10,000.00 dollars or more.


Poor Ventilation:

Mould and fungus, rotting wood and cracked plaster and drywall are a few of the problems associated with a poorly ventilated room/house. Bathrooms without proper vents and kitchens lacking the proper range hood fans can be a major problem and a determent to health. These problems can be expensive to repair but need to be addressed.


Environmental Problems:

Older home pose an especially large risk of having these specific problems. These can include asbestos, UREA formaldehyde insulation, polluted drinking water, remnants of lead paint and radon gas in the basement. It is important to discuss these potential hazards with a inspector.


Poorly Maintained Home:

Maintenance is of paramount consideration when looking at a property. Inspectors can often find a large range of problems that can and will probably cost the new homeowner a lot of time and money. Some of these may require immediate consideration. These can include everything from, furnace repairs, roof repairs, peeling paint to decaying fences.


Furnace and Air Conditioning:

Furnaces and Air conditioners need to be maintained to provide healthy air and efficient safe temperature control. If the system is more than 15 years old you may wish to replace it altogether as a new system will certainly provide you with a more efficient and cleaner environment. The newer system will also consume less fuel and pay for itself in the long run.


Poor Weather Stripping:

These are common problems in even a newer home. The problems can range from, poorly sealed windows and doors to deteriorated caulking. These problems lead to a non-efficient and sometimes damp house. Repairing problems of this type can be addressed easily with the right materials and done relatively inexpensively.



Realty Place Inc. (brokerage)


12 Southglen Road, Brantford, ON
N3R 7A1

Direct: 519-865-8111 -Maria
Bus: 519-753-6000
Cel.: 519-770-2706 -Bogdan

Maria Przednowek


Broker of Record/Owner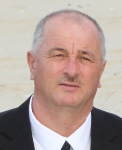 Bogdan Przednowek


Broker/Owner