Selling Mistakes Commonly Made
Limiting the Marketing and Advertising of the Property

Your realtor should be dedicated to selling your property using a wide variety of marketing techniques; he or she should also be available during business hours because most calls come during those hours.

Choosing the wrong Realtor

It is critical that you have full faith in your realtor's experience and abilities. You want a realtor who has a good feel for the market, has good marketing talents and offers sound advice on how to improve your chances of selling. In order to achieve the best sale price within a reasonable period of time you need an accurate indication of what the true market value of your property is. Your realtor should be able to give you a valid indication of market value.

Forgetting to "Show Your Home"

When attempting to sell your home to prospective buyers, do not forget to make your home look as pleasant as possible. Make necessary repairs. Clean. Make sure everything functions and looks fit to be seen. An inadequately clean home in need of repairs will sell for less and will distract buyers. A little work can improve the first impression of your home a thousand-fold. First impressions are lasting impressions and can dramatically affect a property's perceived value.

Pricing Your Property Too High

Every seller obviously wants to get the most money for his or her home. The best way to do this is NOT to list your home at an excessively high price! A high listing price will cause some prospective buyers to lose interest. Also, it may lead to high expectations as to upgrades and extras included in your property. As a result, overpriced properties tend to take longer to sell, if they sell, and sometimes may be sold at a lower price. Make sure you determine the market value of your home correctly. Be sure to make valid estimations of current market conditions, current and historical re-sale data and upgrades to the property. The overall future development of the surrounding area may have an impact as well. Estimating current market value correctly requires detailed background knowledge of all recent neighbourhood sales as well as homes currently for sale in order to estimate value accurately. Ask your Realtor for a detailed market evaluation. Is it a Buyer's market, a Seller's market, a Balanced market? What do future trends look like? Ask your realtor for a full analysis.

Mistaking Appraisals for Market Value

Unfortunately, a recent or current appraisal may have been given at an overly high price. Lenders can appraise property higher than market value to promote re-financing. The market value of your home could actually be lower. Your best bet is to ask your realtor to perform a current market evaluation. This will give an accurate estimate of your property value.

Trying too Hard To Sell

As with all highly personal purchases, buying a home is difficult enough. Try not to pressure or oversell the property to potential buyers. People will place their own values on features without being pushed. Moreover, if pushed these value points inherent in the property may lose lustre as the prospect will not have had a chance to create the value for him/herself. A good idea would be to point out any subtle conveniences and be open to enquiries, while giving your prospect the room he/she needs to build their own value.

Not Knowing Your Rights & Responsibilities

You must be well-informed of the details in your real estate contract. Real estate contracts are legally binding documents, and they can often be complex and confusing. Not being aware of the terms in your contract could cost you thousands. Know what you are responsible for before signing the contract. Are their any liens, restrictions to use, etc.? Not knowing the answers to these kinds of questions could end up causing you a few headaches and costing you a substantial amount of money.

Trying to Sell to "Lookers"

Often buyers who do not come through a realtor are more interested in seeing what is available than in actually making a purchase and could be a long way from buying. They may have an existing property there are trying to sell, and may use your house as a pricing point, or may not be able to afford a house yet.

Your realtor should be able to differentiate buyers from lookers. Realtors have to find out a prospective buyer's savings, credit rating, and purchasing power. If your realtor fails to find out this pertinent information, do some scrutinizing on your own. Avoid wasting time selling to tire kickers. If you find yourself doing this yourself, consider finding a new realtor.

Not taking advantage of market fluctuations

Moving up in a market downturn? If your $150,000 home has dropped 10% in value, so has your $300,000 dream home. Yes, you lose $15,000 on your current home, but you save $30,000 on your next purchase! Always keep in mind the big picture.

Summary:

Although there is no substitute for doing your homework (start by asking your family and friends who have recently moved for their experiences) the previous list of common pitfalls may be helpful. The selling and buying of a house can be a stressful and confusing process. Not only is it very expensive to 'learn from your mistakes' but very few people move often enough to gain the needed experience.



Realty Place Inc. (brokerage)


12 Southglen Road, Brantford, ON
N3R 7A1

Direct: 519-865-8111 -Maria
Bus: 519-753-6000
Cel.: 519-770-2706 -Bogdan

Maria Przednowek


Broker of Record/Owner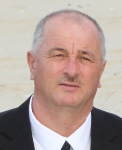 Bogdan Przednowek


Broker/Owner