10 Tips to Help Any Investor!
These are strategies every real estate investor should know:

Make use of your education

Start in a market you know. Whether you focus on, starter homes, fixer-uppers, low-down payment properties, condominiums, or small apartment buildings, you'll benefit from specializing in one portion of real estate investment.


Know your leaseholder

If the last rent increase was recent, your tenants may be considering a move. Make every lease for at least a year term. It is just as important to collect a security deposit.


Know the Costs at the beginning!

Know the financial statements. Know the total operating expenses? Know the loan payments? Know the vacancy costs? Know the taxes? Know what the cash flow statement looks like? You must deal with these things effectively before making a good investment.


Validate Service Costs

Ask the local utilities to verify recent utility expenses, as they may be included in your tenants rent.


Take into account the tax situation

Taxes can often make the difference between a positive cash flow and a negative one. It may be a good idea to consult a tax advisor.


Consult Your Accountant

Taxation is a key element of successful real estate investing, so be sure to find an accountant who is well-versed.


Tax laws change

Don't base your tax investment on current tax laws. A good investment is a good investment regardless of the tax code. The right property with the right total carrying costs is what you should look for.


Study insurance exposure

If the seller's insurance is based on lower-than-current replacement value, your insurance cost may be higher based on your purchase price. Remember to always seek the help of your Realtor. They always know the right people to consult to get the right answers.


Evaluate Property Values and Rents

The best gauge of a property's value is often the current sale prices of nearby properties. The same holds true for local area rents. A low price can often be justified by a lower rent; renters who can afford a high rent can afford to buy instead, so reasonably priced rent is a requirement.


Do an Inspection

Hiring professional inspectors to examine the structural mechanical system is a good investment. Make sure that you at least perform a personal inspection of the property before buying it.


Realty Place Inc. (brokerage)


12 Southglen Road, Brantford, ON
N3R 7A1

Direct: 519-865-8111 -Maria
Bus: 519-753-6000
Cel.: 519-770-2706 -Bogdan

Maria Przednowek


Broker of Record/Owner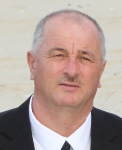 Bogdan Przednowek


Broker/Owner